Upcoming Courses and Programs
April 8, 2016 - 7:00pm
-
April 10, 2016 - 2:00pm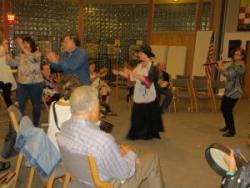 The
Jewish Reconstructionist Congregation (JRC) & Beth Emet of Evanston, IL are co-sponsoring a Mitzvah-Centered Life Shabbaton with scholar-in-residence,
Rabbi Goldie Milgram
Session 1: Open Friday night service led by local clergy with aspects by Rabbi Goldie Milgram. Location: JRC
Session 2: Open Shabbat morning service and Torah study led by Rabbi Goldie Milgram.
Location: JRC
Session 3: Havdallah Program on "Exploring Mystical Aspects of Shabbat as Developed by the Original Kabbalists" and Live Performance of "The Challah Meditation" Location: Beth Emet
Session 4: "

Why Be Jewish? Discover Your Personal Answer" combined congregational 5th and 6th grade students, parents and faculty. Location: Beth Emet
For more information contact Susan Stone, Program Coordinator
SOLD OUT
Creating
a Mitzvah-Centered Life: VideoConference Course:
Six
Thursdays March 17-Apr. 21, 2-3:15pm EDT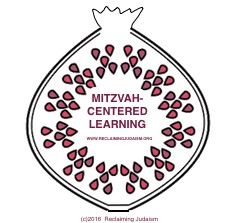 Rabbi Milgram is teaching six live videoconference sessions (or participate by phone) on the nuances of the foundational Jewish spiritual practice, mitzvahs, of Love and Awe in a joint project of Reclaiming Judaism and Lev Learning. Thurs. Mar. 17-Apr. 21, 2-3:15pm, $118 for 6 sessions.
2. Monday, March 14, 2016 6:30 to 9:00 p.m. EDT Naples, FL.
Jewish Book Fair Author Talk by Rabbi Goldie Milgram
3. April 8-10, 2016 Chicago, IL. Rabbi Goldie Milgram is a guest scholar for two congregations; including special b'nei mitzvah family programming.
Inquiries: Susan Stone